If you follow me on the Twitters, you know there's this artist whose stuff I love and has Mythender inspiration written all over it. My love started with this Ben Franklin vs Zeus one: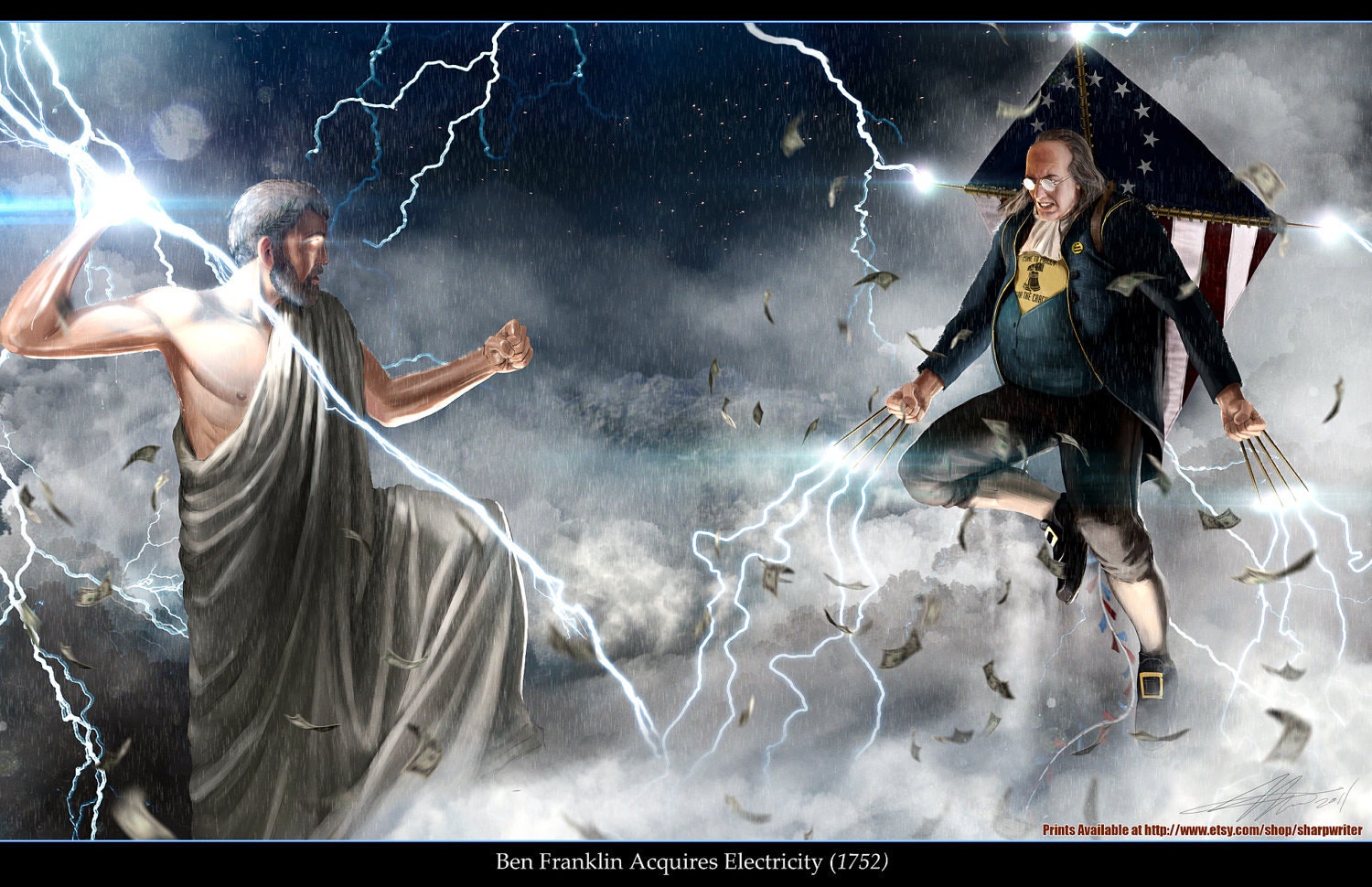 There are many other presidents. My favs among those:
Andrew Jackson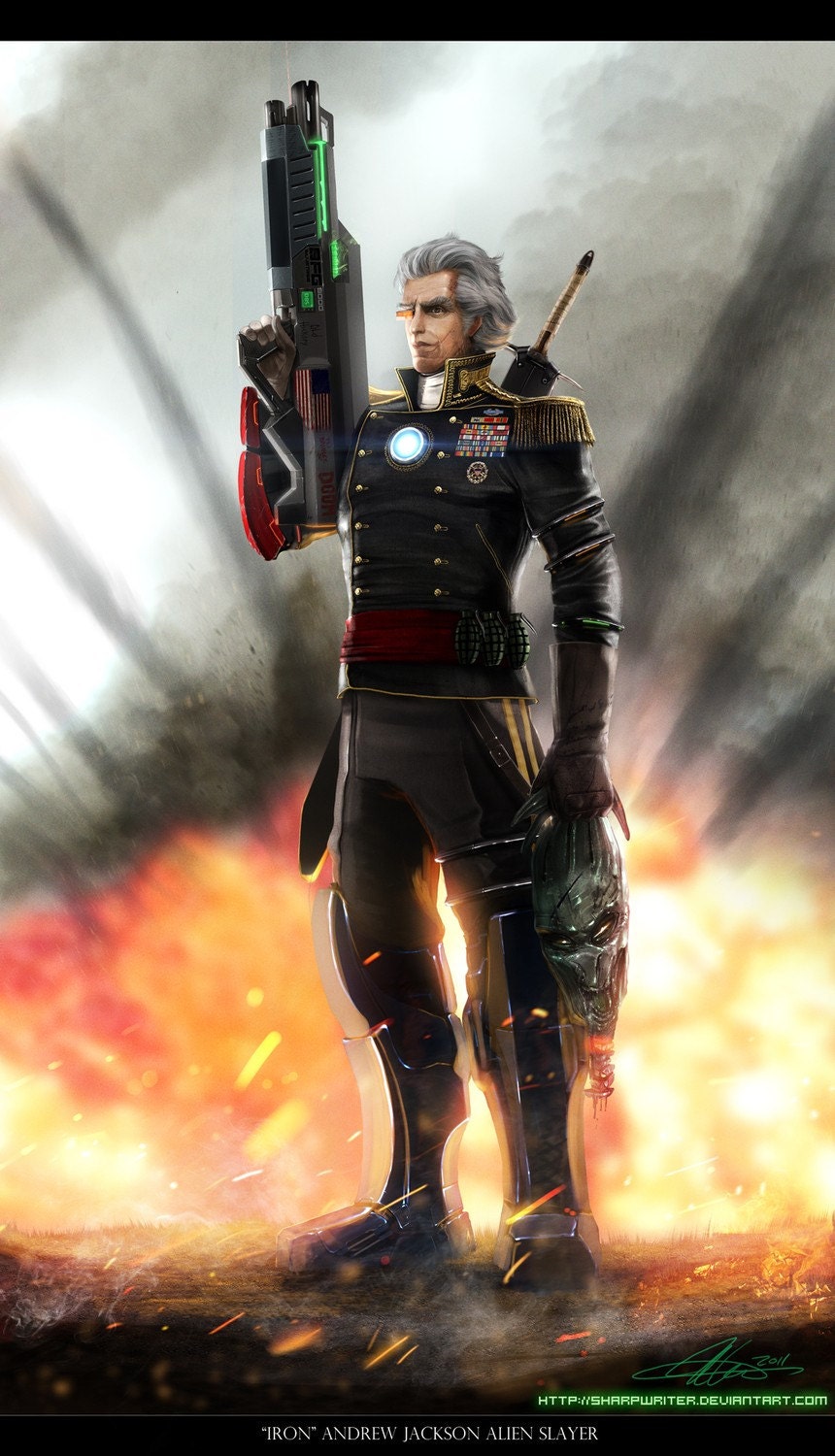 FDR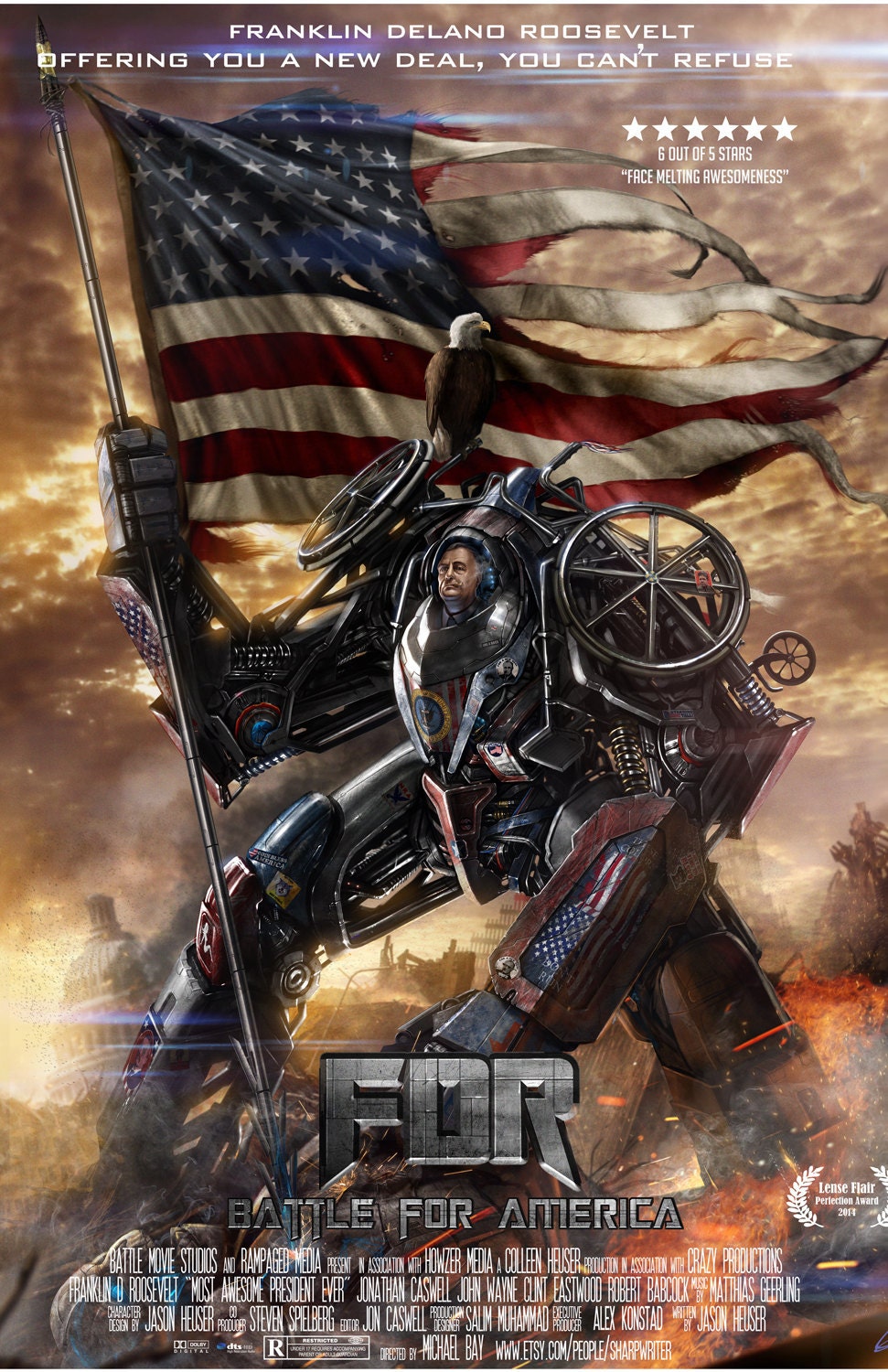 Teddy Roosevelt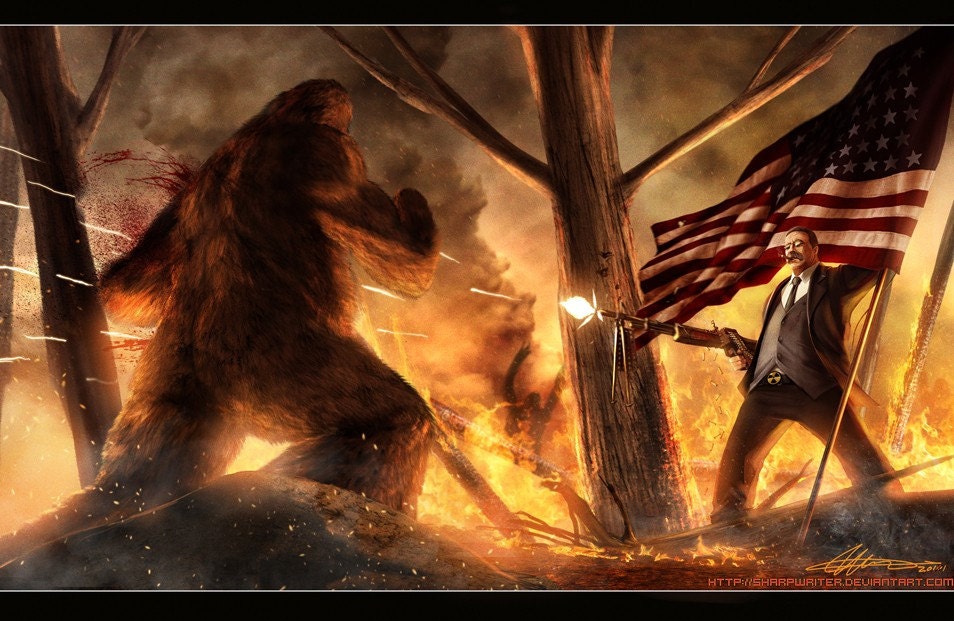 The Challenge
Stat this up as Mythenders, making true what you see in the images. What sort of Mythenders do you see when you see these Presidents of the United States of BADASSES? Feel free to make up new Hearts, Pasts and Fates.
- Ryan
Also, here's another awesome Presidential Badass bits:
Cupid is an asshole, and Mythenders will not abide Mythic assholes. This shitbag enslaves mortals in shackles of romance without regard for their true desires and free will. Fuck that noise. End Cupid!
Of course, to End Cupid, you'll need stats for him.
Cupid
Cupid is a more powerful lesser Myth, good for a middle battle on the way to Ending Venus. Start with the stats from the Fire Jotunn, page 217 in Mythender.
Weapons
Arrows of gold and arrows of lead [Relic]

Horde of enslaved mortals [Companion]
Cunning that belies my childlike nature [Intrinsic]
(If you have ideas of other Weapons, chime in!)
Gifts
As one of the six Gifts, Cupid has this custom one:
Sting of Devotion: When Cupid Wounds you, you must roll a single die. If that die is equal to or higher than your Corruption number, you gain one Corruption (but not one Fate). This has no effect on Mythenders with no Corruption or who have a Corruption track filled entirely.

For 2 Might, Cupid can increase your Corruption number by 1 on this roll. If you have no Corruption, you are still affected;  treat your Corruption number as 4.
Fuck Cupid. End him!
- Ryan
Good news everybody![1]
Mythender Updated!
I've incorporated all the errata found in the last couple weeks into an updated Mythender book: v1.01.
Edit: I've put it up on DriveThruRPG. It's still free, but there you'll get notified (if you want) of updates, can review it if you like, etc.
Additional Stuff!
Thanks to a fantastic Mythender fan, Decivre, there's a form-fillable Mythender playsheet & personal sheet!
And you can visit the download page to get some play aids: Battle in Brief, List of Gifts, Moments and Murder in Brief, and Mythmaster Key Techniques.
Actual Play!
My friends over at The Walking Eye have started their Mythender actual play sessions. They've recorded and released the character creation session, so if you're curious, take a listen! (Note: this isn't a tutorial, so some things mentioned aren't explained or explained later, so you might be lost if you haven't casually flipped through the book.)
Yay, Mythender!
- Ryan
[1] If you read that in a Farnsworth voice, you are my tribe.
Hey, have you played Mythender? Would you like to share your experiences? I would love to hear them and, if it's cool, post them on the Mythender website so that others can get an idea of how it plays and how it feels. Please share in the comments below, if you're so inclined. Thanks!
- Ryan
(This post may or may not be inspired by people who see the dice requirements and get all snobbish and uppity about it. Not that people expressing joy will solve gamer hipsterism, but still, be nice to hear how it plays and now how someone thinks it plays.)
I started this journey in Autumn of 2007. Five and a half years later, it's fucking done.
I'll write more about it in the future, but this is the result of years of experimenting with designs, language, physical presentation, flying around the country talking and playing with gamers, reading dozens upon dozens of different games to see what people are doing effectively and not so effectively, etc.
That isn't to say Mythender's perfect–far from it, for no thing can be both perfect and done–but that there's a hell of a road I'm looking back on right now that no one else can see, even if they were a part of it as a playtester, reader, cheerleader, etc. And I'm goddamned proud of finishing it. It's hard to communicate my emotions right now, because I'm not sure I even understand them enough to articulate them, but, uh, fucking fuck fuck, you guys. It's done. \m/
I'll be putting more stuff out as I fulfill Random Kindness Backer rewards, do up easy-to-print play aids, etc.
And later I'll update this post probably with a picture of me smoking a damned cigar and drinking a blessed bottle of scotch. Because BAM Mythender's out for y'all.
- Ryan
Incidentally, if you find any typos, don't blame my editor, Josh Roby. He made me do a lot of reworking, so I probably introduced them there. Feel free to point them out, mail mythmaster@mythenderrpg.com. I'll update the book periodically, not nickel-and-dime changes.